Announcing Tellason Stock
Now that we are entering our 9th year making blue jeans for men who appreciate the honest qualities of Tellason jeans, we are pleased to announce our newest project, Tellason Stock. Our time and energy over the years have helped shape who we are as denim makers. Many of our customers love the "made in the U.S.A." component of our jeans. Others hear about our love of The Clash, and some see San Francisco as the most important city in the world for denim (as we do) and want to support us for our commitment to this city.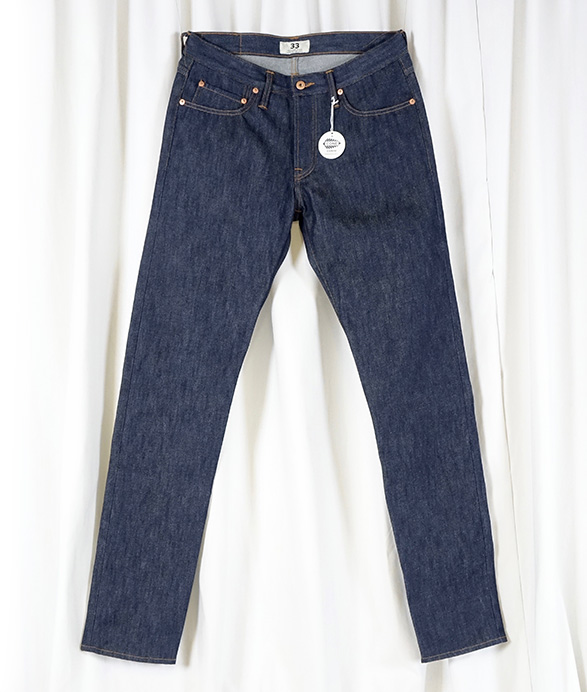 Along the way, we have met a lot of diehard followers around the world who have shown great support for our brand and who we are as makers. Many of these supporters follow our raw denim life but have yet to own a pair of our jeans. It could be financial restraints. Maybe a lukewarm love affair with the historic shuttle looms making our fabric in the Cone Mills White Oak plant. Whatever the case, it was clear to us about one year ago after we visited Cone Mills in Greensboro, North Carolina that we need to do everything in our power to support Cone Mills, and, to create a raw denim collection that speaks to the men who support Tellason but do not own any of our goods. With this in mind, we are making jeans and denim jackets using beautiful Cone Mills White Oak denim. This is non-selvage material and made on modern, efficient looms in the same building where our narrow selvage fabric is made. It was important for us to continue to make this product in San Francisco to hold onto the inherent value that "made in San Francisco" means to denim consumers around the world. All of this is for under USD 100.