Posted by Tellason on 29th Mar 2016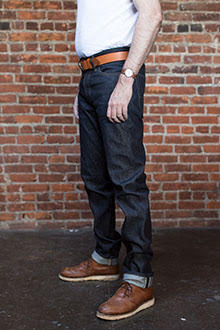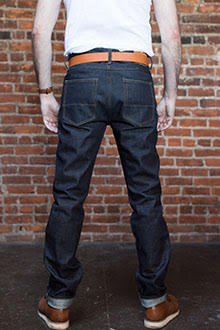 It pays to listen. When we started Tellason, we listened to our hearts and our minds when we made the decision to source all of our denim from Cone Mills' historic White Oak plant in Greensboro, North Carolina and to cut and sew our jeans in San Francisco, California. Six years later and with five men's fits in our range, we began to ask our retailers a simple question, "when a person tries on our Ladbroke Grove slim tapered (our best seller) and they do not buy it, what are their comments?" Almost all of the comments were that their customer loved the fit in general, but preferred a slightly higher from and back rise. We listened and added 1.5" to the front and back rise of the Ladbroke Grove — Elgin was born.
By the way, all of these decisions were made while we listened to The Clash.