New 100% Italian Wool Sweaters
Growing up in the 70s and 80s, we managed to steer our style away from bell bottoms, parachute pants, and half shirts and locked into some very traditional stuff. Our jackets were lightweight if we had one at all and most cold mornings meant throwing on a wool sweater, paired up with a Chuck Taylor hi-top or a Vans slip-on (both made in the U.S.A. back then).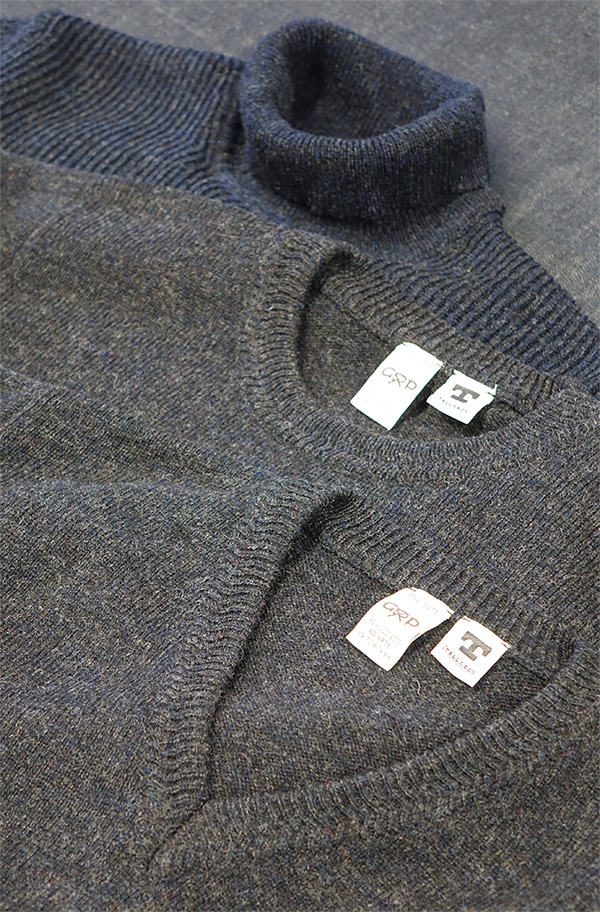 With Fall / Winter upon us, we had our friend, Gianni Cappuccini of GRP Firenze make us some classic 100% wool sweaters that feel exactly like the stuff we wore back in high school. Truth be told, we never stopped wearing these styles and are happy to have them in our assortment for Fall Made in Italy with Italian wool.
Enjoy,
Tellason