Posted by Tellason on 9th Mar 2016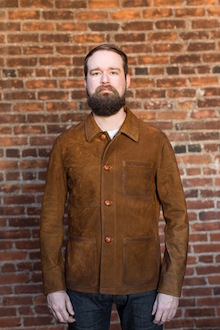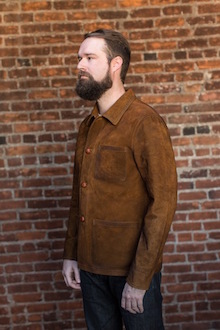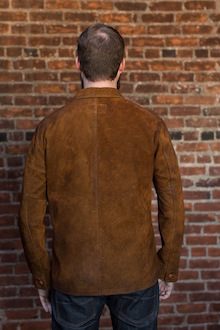 We are lucky enough to work with some of the most important shops and distributors around the world. Each of them come to this business of ours with certain interests, experiences and a passion for great men's clothing. One of our early partners in crime is our distributor from Germany. He has deep knowledge of the good things in the market and comes from a heritage of jacket makers. His father made classic leather jackets in Europe back in the 50's, 60's and 70's that would be coveted today if you happen to stumble on one in a flea market or vintage shop.
He referenced some of his favorite pieces in his closet to create some beautiful leather jackets for Tellason- all made with beautiful full grain, rough-out Italian leather and sewn in a small factory in Northern Italy. Classic leather wrapped "football" (European football) buttons are used here and adhered to the jacket with a small loop ring that can be taken off for cleaning. Finally, the jackets are slightly waxed to give it a smokey old world feel.