Posted by Tellason on 29th Jun 2015
Meet Our One-Of-A-Kind Striped Shirt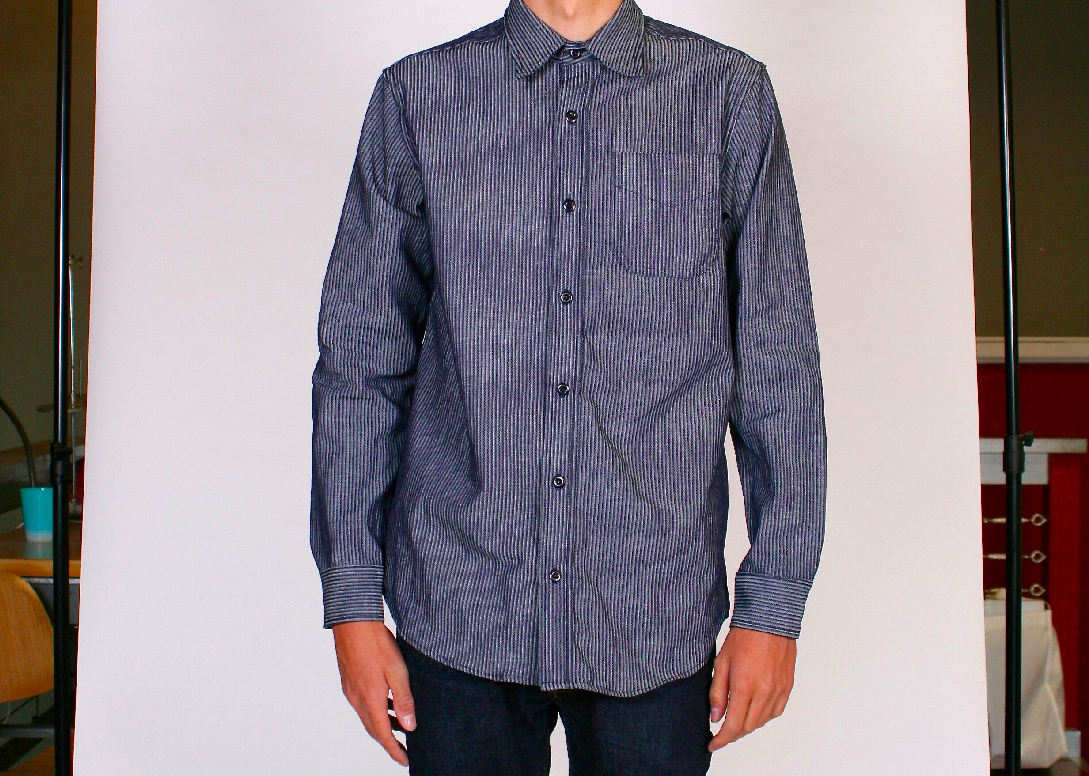 When Cone Mills presented a new collection of 100% cotton shirting fabric to us recently, one style jumped out at us – beautiful indigo and white vintage stripe pattern. This fabric is made at their iconic 110-year-old White Oak mill in Greensboro, NC.
For this shirt, we came up with a new fit – a decidedly basic one-pocket long-sleeve shirt without a hint of workwear influence. This shirt also features dyed corozo buttons.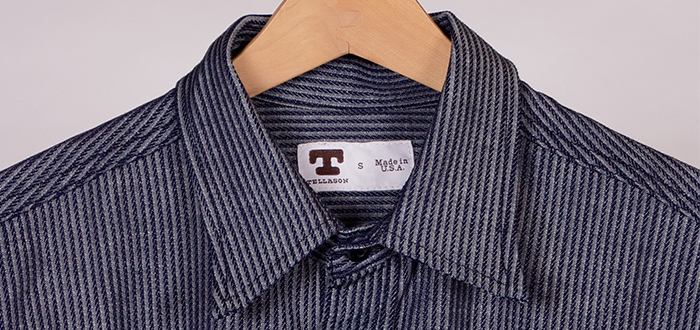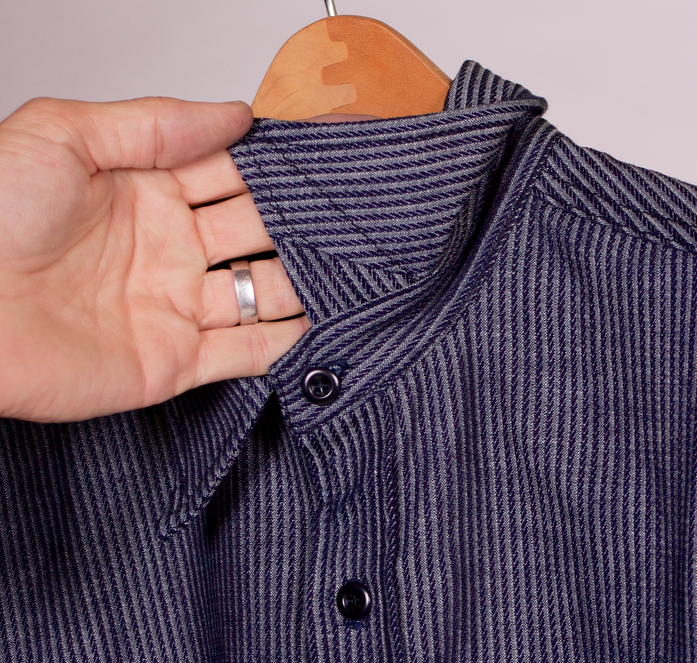 Corozo is a 100% natural product, which is similar in consistency to a hard resin. Also known as tagua, it is often referred to as "vegetable ivory." At a microscopic level, corozo is made up of very tightly wound organic fibers, which give it excellent durability and scratch resistance. Its porous nature allows colors to penetrate deep into the surface, which makes it an excellent material for dyeing. Corozo is also well known for its elegant natural grain; a unique pattern that, much like a fingerprint, ensures no two buttons are exactly alike.
We see this new fit having many applications with other fabrics in the future. Click here to check it out yourself.