Posted by Tellason on 15th Sep 2015
Why You Should Recycle Your Jeans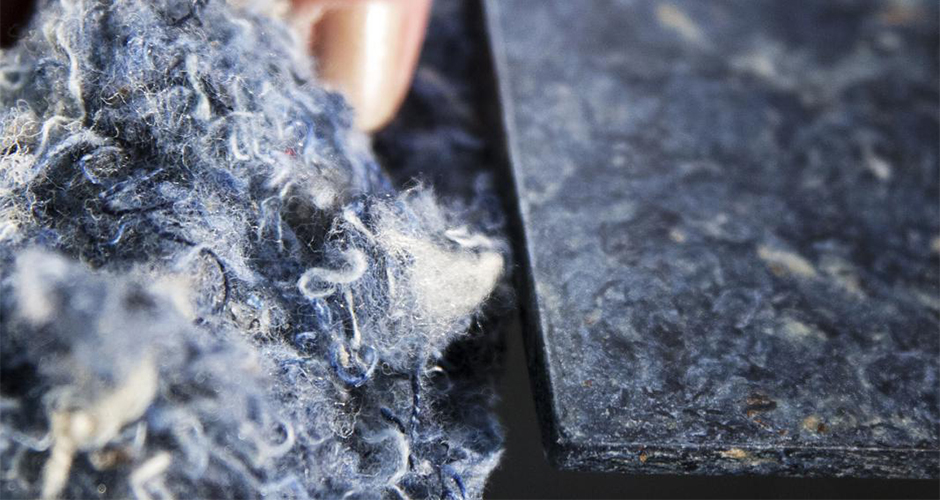 The average American throws away 65 pounds of clothes every year. 1 This amount of garbage (just from clothes alone) takes up 126 million cubic yards of space. And to make matters worse, when all this clothing decomposes, the dyes break down and release toxic methane gas into the air.
How we recycle our jeans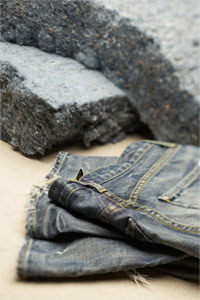 To help reduce the amount of trash and potential harm produced, we like to do our part to recycle and reuse old denim. We're not just talking about wrapping a vase or a Kleenex box with your old jeans - that's not our thing.
Instead, we focus on sustainability and how to repurpose old denim in new ways.
For example, there's a man that goes to our factory and gathers unusable denim scraps from the cutting room floor and makes insulation out of it.
Generally speaking, using denim for insulation in residential and commercial settings can result in lower energy bills, better indoor air quality, and can even provide better indoor acoustics. Denim insulation's acoustic ratings are about 30 percent higher than those for traditional insulation, creating a quieter interior for homeowners! 2
Wash less to recycle more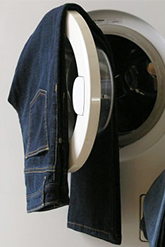 Another great way to be sustainable is to wash your denim less frequently. Denim does not need to be washed every time you wear them. We don't preach "Never wash your jeans" - but the fact is, you can save a ton of water every year by limiting denim washing.
Consider this: if someone was in the rhythm of washing his jeans once a week and the washing machine uses 50 gallons of water and the jean took up 10% of the wash volume per load, then his jeans used 260 gallons of water per year.
---
ONCE A WEEK: 5 GALLONS x 52 WEEKS = 260 GALLONS
ONCE A MONTH: 5 GALLONS x 12 MONTHS = 60 GALLONS
---
If that same person washes his jeans only once a month, then he uses only 60 gallons of water. In a year, he saved 200 gallons of water!
Join the cause
The UK has taken some huge steps toward sustainable fashion with its Sustainable Clothing Action Plan, which works to produce new markets for collecting and recycling clothes.
In addition, organizations like The Good Wardrobe, Love Your Clothes, and The Centre of Sustainable Fashion combat the idea of fast fashion and support initiatives to recycle and reuse clothing.
Resources:
Images: